Did you know that heart disease is the leading cause of death for both men and women in the United States? Yep, nearly 610,000 people pass away due to heart disease— that's one in every four deaths. Scary, right? We may be able to do without an appendix, spleen and even one of our kidneys and lungs, but without a heart we don't have a beating chance.
This National Heart Month we wanted to take a minute and talk about the essentials of heart health and what you can do to keep your ticker in tip-top shape.
What is Heart Disease?
Heart disease refers to multiple heart conditions including coronary artery disease, arrhythmias and congenital heart defects. You may have also heard it called cardiovascular disease. This can be anything to do with narrowed or blocked blood vessels which prevent important parts of your body like your brain and heart from getting enough blood. This can lead to chest pain, a heart attack or stroke.
How Can We Prevent It?
The good news is heart disease is very preventable. It all goes back to a nutritious diet, exercise and maintaining an overall healthy lifestyle. All things we at STRIVE with Janelle, well, strive for every day.
In fact, a recent blog post (link to heart healthy food blog) of ours focused on six foods that truly give your heart some love. There are plenty more, but by simply incorporating a few into your daily menus, you'll be taking huge steps toward lowering those scary statistics.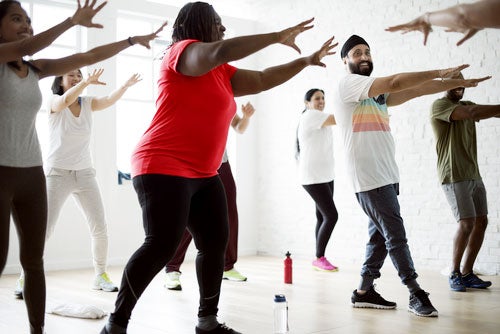 And, of course, we are all about getting moving. Whether you want to take regular strolls through your neighborhood, join a Zumba class or hit the weights, a well-rounded exercise plan can play an essential part in keeping your heart strong for a very long time. Members of STRIVE with Janelle have access to fun (and quick!) exercise routines that target different areas while working our most essential organ. Learn more about membership here.
It's also important to know our numbers. And we don't mean height and weight. Knowing our cholesterol, blood pressure, body mass index (BMI) and blood sugar can help us know how at risk we are for developing heart disease, and we can work with our doctors to determine a plan of action.
This was eye opening for us here at STRIVE with Janelle because when we started thinking about it, we realized we only knew an average of two of those numbers. We had a handle on the moving and eating right, but getting that final piece of the puzzle was crucial!
What Else Can We Do?
Heart disease may affect both men and women, but it kills one woman every 80 seconds! That's why we are joining the efforts of Go Red for Women, an initiative created by the American Heart Association to make everyone aware that heart disease doesn't just happen to "older men"—it's women's number one killer too.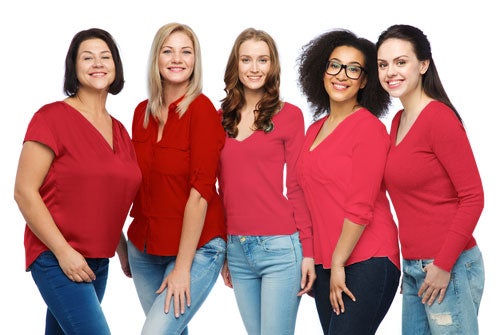 This Friday, February 3 is National Wear Red Day and you can bet we, along with Janelle, will be clad in crimson to support this very important cause. Will you join us in this effort? We'd love to see red across the STRIVE community! Tag us on Twitter using #GoRedWearRed and #MakeTheMostOfYou

February may be the official month of heart health, but we want you to keep up with the movement all year long! Join STRIVE with Janelle or follow us on Facebook and Twitter to see how we can help you achieve the healthy lifestyle you deserve!